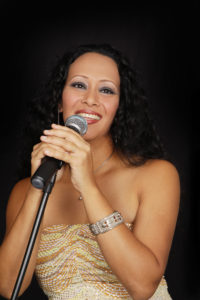 I was born Ofelia Guizzon, the second and youngest child to Velonika Lisi (nee Fatai) and Alessandro Guizzon in Yarloop, Western Australia, of paternal North Italian and maternal Tongan descent.
My goal is to embrace the experiences and challenges that life brings and continue to grow and improve myself as a person in my personal and professional life.
As a musician, I believe it important to be engaging in new experiences as every time I do, I learn something new… something new to pass onto my students. It's the same concept with life… I believe it is important to get out there, travel, see the world and have first-hand experiences to grow as a person in wisdom and knowledge and to be able to share these lessons with others.
There are so many things to learn in this world… so many amazing natural and man-made things to see and experience and so many people of different cultures… we live in an amazing world! Open mindedness is so important.
My ultimate goal is to lead by example.
The Serenity Prayer:
Grant me the serenity to accept the things I cannot change, Courage to change the things I can, and Wisdom to know the difference.
Be true to yourself
in every aspect of your life
– listen to your body
– pay attention to your intuition
– trust your gut feeling
– if you can't afford it, buy it when you can afford to
– if you disagree with something, say so or let the thought go
– ask oneself "am I acting with kindness?"
– act and do without any expectation of gratitude